Resistance lines that bring electronics to life.
Manufacture and sale of superfine wire such as nichrome wire (nickel-chromealloy wire) and iron-nickel alloy wire adn other superfine resistance wire.
Manufacturer: Tokyo Resistance Wire Co., Ltd.
Tokyo Resistance Wire technology are used in "That Product" around you!
Varous metal alloy wires are used in products that are familiar such as automotive parts and smartphones.
We manufacture very fine nichrome wire (nickel -chrome alloy wire) and iron-nickel alloy aire which require micron level accuracy(1/1000m).
Although you may not see the wire directly in your daily life, our wire helps iinovate the end products.
These very fine metal alloy wires are used in various technology for the electronic device and componets to function and supports the world's electronics devices today.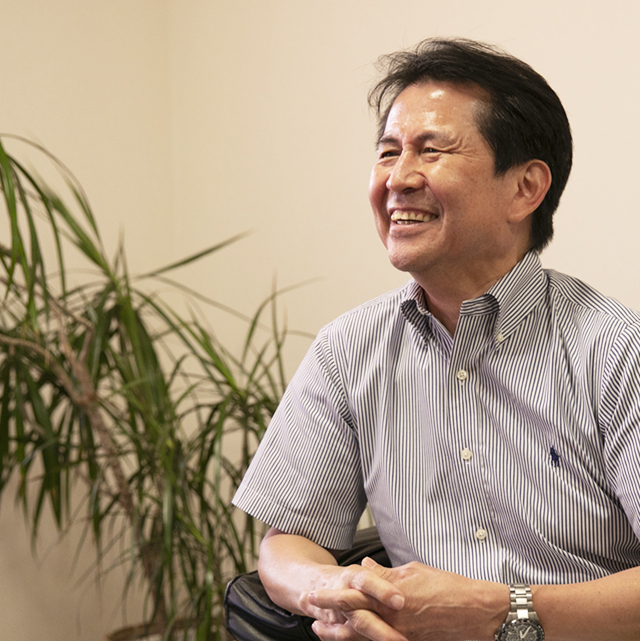 Takayuki Iino, President and Representative Director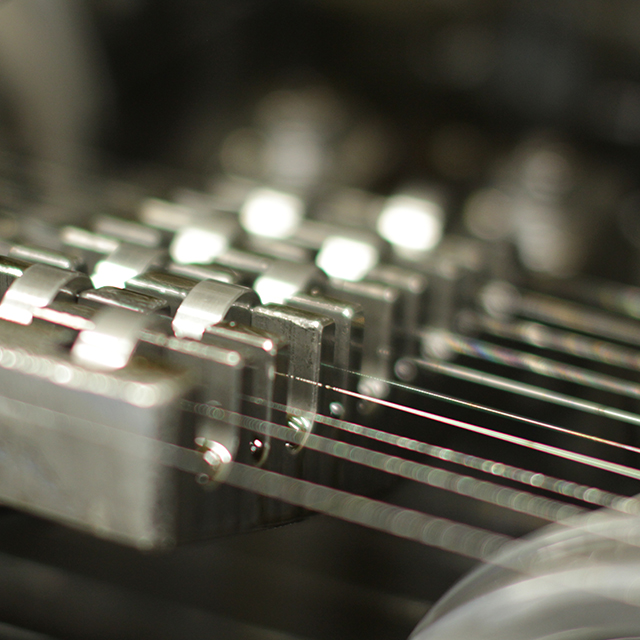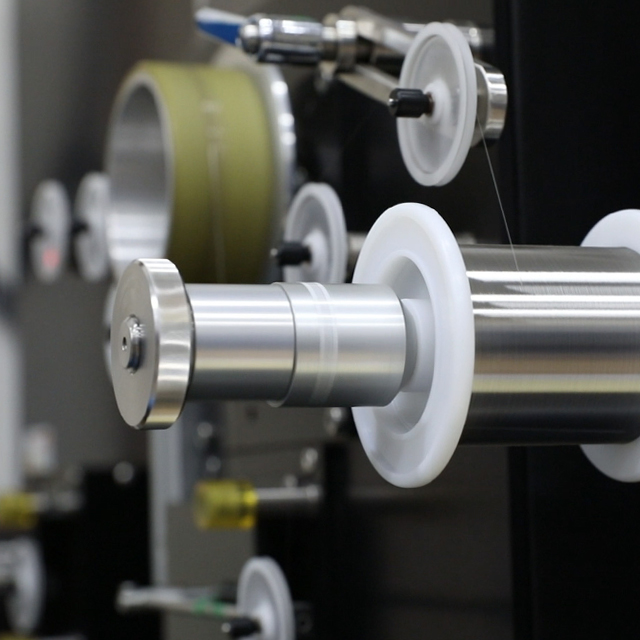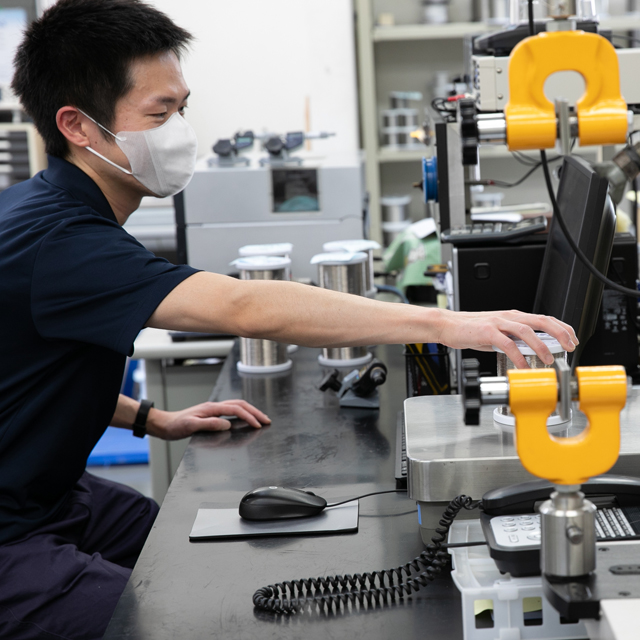 High-precision dimensional tolerances
Technical support from the development and design stages
Tokyo Resistive Wire's special alloy thin wires (nichrome, iron chrome, copper nickel, iron nickel, pure nickel, manganese nickel, etc.) are widely used by hundreds of companies and research facilities in Japan and overseas.
Resistance wires are widely used in electronic components such as smartphones, electronic devices, industrial equipment, automotive electrical components, air conditioners, control components around radiators, heaters, electric furnaces, etc.
Since the company's founding, we have been providing technical guidance to major manufacturers, and we have been making products that can meet special requirements by using special processing equipment that we custom-developed.
With our processing technology and know-how that can meet the strictest requirements, we are able to provide consultation to product developers and researchers and back up their product manufacturing.
Our diamond dies, which are necessary for the wire drawing process of metal wires, are periodically calibrated and managed under our own strict control, and are polished and corrected to a high precision of 1/1000mm to produce more accurate resistance wires.
Including the bell angle of the diamond dies, grinding and adjustment are made by precision process in order to manufacture quality resistance wire.
Prior to stock available, nichrome, iron-chrome, copper-nickel, pure nickel wire can be ordered from 10m.
Depending on the product and specifications, we can supply our wires from 10 meters.
Our wide range of inventory have made the short lead-time possbile.
Customers on product development can benefit from this service.
Please inquire from our mail form for delivery and stock availability.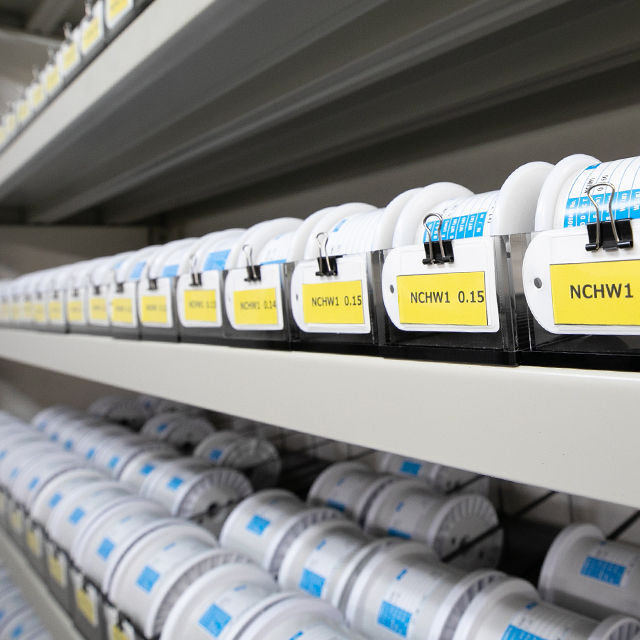 We have various stock of metal alloys and sizes.
Small lot orders are available for proto-type development.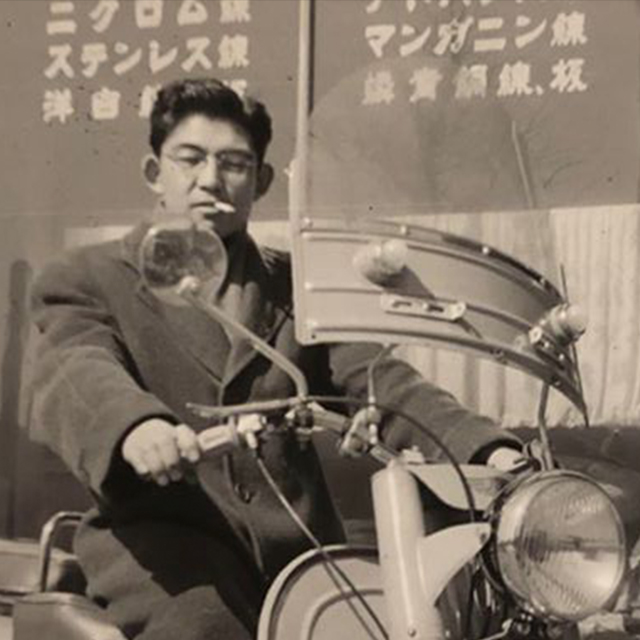 Ongoing efforts to support new product development
Yukio Iino, the founder of the company, conducted research and development of resistance wire manufacturing at the Naval Technical Research Laboratory as a mobilized student during the war.
He also provided technical guidance to steel melting manufacturers.
After the war, he went to work for a manufacturer of resistance Wire, and based on his technology and research, he worked as an engineer of resistance wires to meet the required specifications in the field of electric heating and resistors.
Tokyo resistance wire was born as an independent company aiming to start small-lot production and sales to meet a wide range of customer needs.
Inheriting the will of the founder, many researchers and developers are still working together to create new products.
Photo: Founder Yukio Iino
The father of domestic production of Resistance Wires
Female and foreigners are working in an environment that requires precise and accurate operation.
Resistive wires are produced through a number of processes, including those that require force and delicate mechanical operations.
Each of these processes is carried out by well-trained craftsmen who are involved in the manufacturing of products on a daily basis, making full use of their "artisanal skills".
Our customers are from all over the world, and we will continue to manufacture resistance wires to support the manufacture of electronic devices developed by the international community.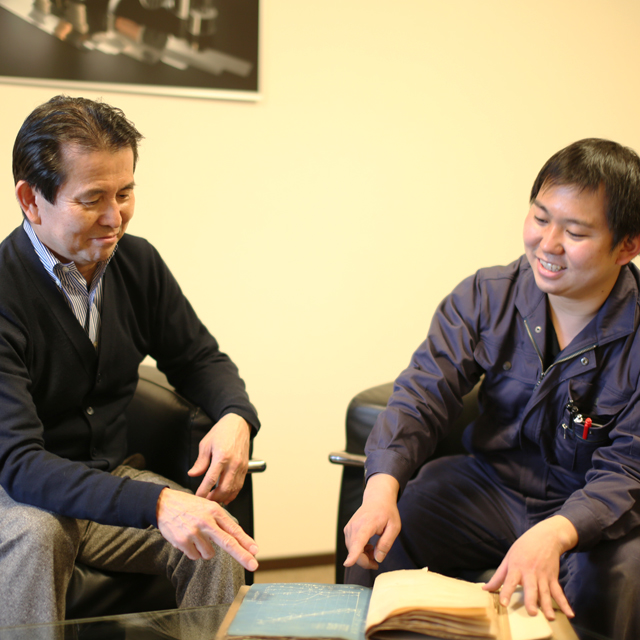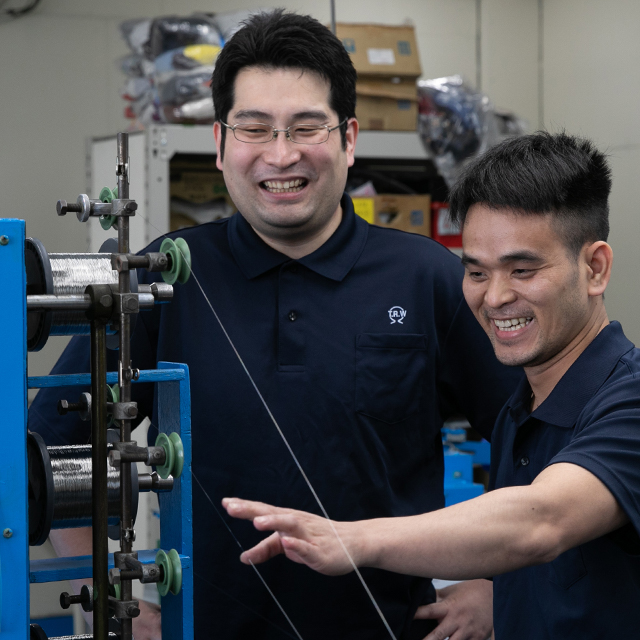 Japanese and Vietnamese staff
Mutual communication in Japanese